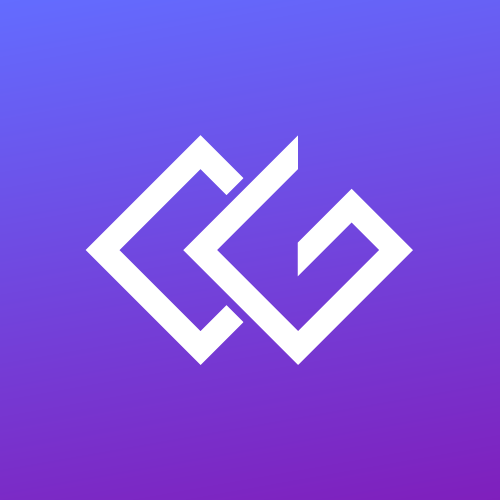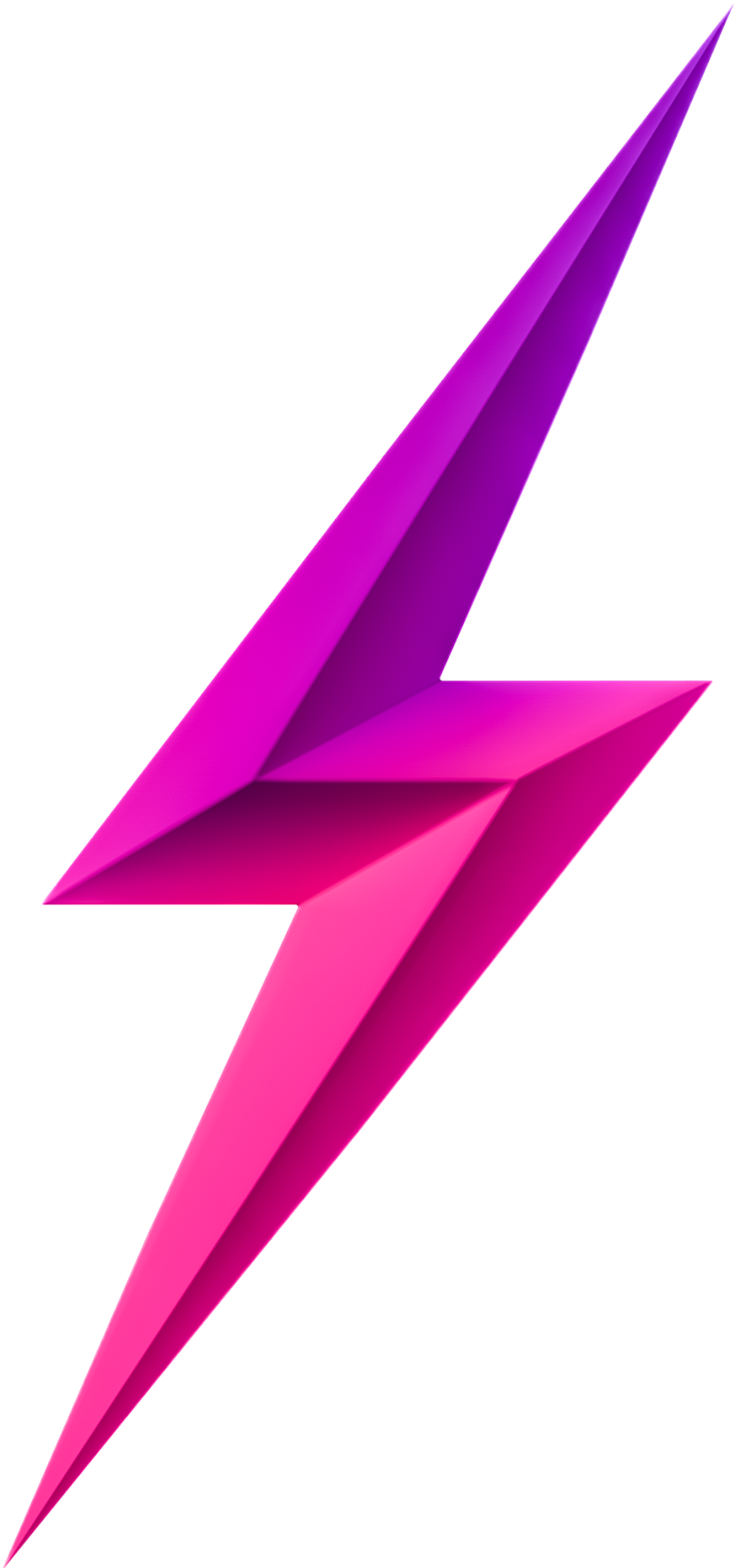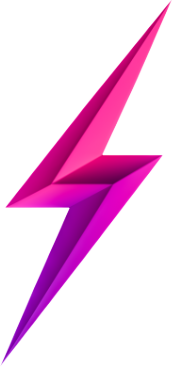 Powered by TruBadger Copyright © 2021 CataBoltSwap.io, All rights reserved
Select a Wallet
MetaMask

Trust Wallet
Wallet Connect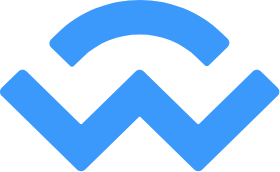 Binance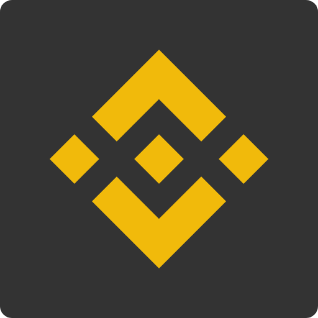 Select an Exchange
SimpleSwap

Privacy Policy
CataBolt Swap ("Company," "CataBolt Swap," "we," "us") respects your privacy and understands that you care about your personal information and how it is used. We value your trust in sharing your personal information with us and are dedicated to protecting your privacy, as further described in this Privacy Notice.
1. SCOPE
This Privacy Notice ("Notice") applies to personal information collected by the Company of visitors to the www.CataBoltSwap.io site (the "Site"). This Privacy Notice describes in detail the types of information we collect about you; how we use your information and with whom we share it; the choices and rights you have with regard to your information; how we protect your information; and how you can contact us about our privacy practices.
When you visit the Site, you are visiting CataBolt Swap's corporate website. Affiliates of CataBolt Swap operate a large number of websites, mobile applications and other services associated with CataBolt Swap's various businesses, brands and products. Each of these properties and services you may choose to visit has privacy notices that differ from this Privacy Notice due to the nature of those properties and services. This Notice does not apply to the websites, mobile applications or other services operated by CataBolt Swap affiliates. A list of CataBolt Swap affiliates is here.
The Site is intended for a general audience, and we do not knowingly collect personal information from children under the age of 16. In addition, please review our Terms of Use, which governs your use of the services.
2. INFORMATION WE COLLECT AND OBTAIN
We obtain personal information through this Site about you from a variety of sources. This includes personal information you provide to us directly, information we obtain from other sources, and information we gather through automated means.
Information you provide to the CataBolt Swap Site. When you access certain features of the Site, or directly correspond with us, we may collect certain types of information from you:
Contact information (such as name, postal address, email address and telephone and/or mobile numbers);
Occupational data (such as profession, position, title, company); Other information you may provide to us, such as through our "Contact Us" feature; and If you are a CataBolt Swap investor, information you may submit for stockholder benefits, such as through the "Electronic Delivery Enrollment" feature (such as social security number or tax ID number).
Information obtained from other sources. We may obtain personal information about you through the Site from publicly and commercially available sources and from our service providers, including geo-location data.
Information Collected by Automated Means Through Our Site. We also gather information by automated means (such as cookies, web beacons, web server logs, JavaScript and other similar technologies), including through technologies designed to obtain information regarding your use of the Site. The information we obtain in this manner may include:
Your Internet Protocol (IP) address;
Device information, including unique identifiers and connection information, including the means of internet connection (e.g., WiFi connection, ISP); Your device type and settings, software used, browser type and operating system;
Language preferences; Websites or other services you visited before and after visiting the Site (referring URL); Web pages you view and links you click on within, and what search queries you may have run on, the Site (clickstream); Dates and times you access or use the Site; and Location information, including the city and state associated with a unique identifier. For more information on the various types of automated means we use to gather information, please see our Cookie Notice.
3.HOW WE USE THE INFORMATION WE OBTAIN
We, or service providers acting on our behalf, may use the information collected from and about you to:
Provide our services;Respond to inquiries from you and other third-parties, including inquiries from law enforcement agencies;Anonymize or de-identify personal information to provide our subsidiaries and affiliates and third parties with aggregated data reports showing anonymized information and other non-personal information;Operate, evaluate and improve our business (including developing, enhancing, analyzing and improving our Site; managing our communications; performing data and statistical analytics; and performing accounting, auditing and other internal functions);Protect against, identify and prevent fraud and other unlawful activity, claims and other liabilities; Comply with and enforce applicable legal requirements, relevant industry standards, contractual obligations and our terms of service and other policies; and In other ways for which we provide specific notice at the time of collection.
4. INFORMATION WE SHARE
We may share your personal information:
With our Service Providers. With our service providers who perform services on our behalf. For Legal Requirements and Proceedings. We may disclose information to law enforcement authorities or other government officials if we are required to do so to comply with subpoenas, court orders, legal process or other law enforcement or other government measures, and to comply with other legal obligations. We may also disclose information if we believe disclosure is necessary or appropriate in connection with an investigation of suspected or actual fraudulent or illegal activity.
To Protect our Services and Users. We may disclose information to protect and defend the rights, interests and safety of the Site, our subsidiaries and affiliates, and their employees, contractors and agents; to protect the security and safety of our users of the Site, including when we believe disclosure is necessary or appropriate to prevent physical harm or financial loss.
For Business Transfers. In the event of a proposed or completed sale or transfer of all or a portion of our business or assets (including in the event of a reorganization, dissolution or liquidation).
Non-personal Information. When the information collected from or about you is not defined as personal information under applicable law, we may share such non-personal, de-identified information or aggregated information with third parties at our discretion.
5. YOUR CHOICES AND RIGHTS
We offer you certain choices and you also may have certain rights in connection with the personal information we collect about you.
A. YOUR CHOICES
You can choose to use the Site without providing any information about yourself to us directly, but please note, as described above, some information may be collected automatically or be requested by us so that you can take advantage of certain features on the Site.
You also have choices about whether cookies and other similar technologies are placed on your computer or mobile device. For more information, visit our Cookie Notice.
We may use third-party analytics services on our Site, such as Google Analytics. The analytics providers that administer these services use technologies such as cookies, web beacons and similar technologies to help us analyze your use of the Site, as further described in our Cookie Notice.
B. ACCESS, CORRECTION, AND DELETION RIGHTS
Subject to applicable law, you may have certain rights to access, review, update, delete and/or correct inaccuracies in your personal information in our custody and control by emailing or writing to us at How to Contact Us. We may request certain personal information for the purposes of verifying the identity of the individual seeking access to his/her personal information records.
C. CALIFORNIA PRIVACY RIGHTS
For additional information for residents of the State of California visit official state government website.
D. FOR UNITED KINGDOM AND EUROPEAN UNION/EEA USERS
For additional information about our privacy practices for visitors from the United Kingdom and European Union/EEA, click here.
6. How We Protect Personal Information
We maintain administrative, technical and physical safeguards designed to protect the personal information we have about you against accidental, unlawful or unauthorized destruction, loss, alteration, access, disclosure or use. However, no data transmission or storage, or use of the Internet, can be guaranteed to be 100% secure.
7. Transfers of Information
The Site is hosted in and managed from the United States, which may be outside the country in which you initially provided the information. We may transfer the personal information we collect about you to another country, which may not be deemed to have the same data protection laws as the country in which you initially provided the information. Applicable laws in the United States and/or other countries may allow the courts, law enforcement and national security authorities to access your personal information when in such country.
If you are a user located outside the United States or the country to which your information may be transferred, you understand (and, as permitted under applicable law, consent to) having any personal information processed in the United States and/or such country. When we transfer your information, we will protect that information as described in this Privacy Notice.
8. LINKS TO OUR CAREERS SITE, AFFILIATE AND THIRD-PARTY SITES, APPS AND SERVICES
For your convenience and information, our Site includes a Careers page, which provides a list of employment opportunities available throughout the CataBolt Swap Family of Companies. If you are interested in applying for a position with CataBolt Swap Headquarters, our Site links to the CataBolt Swap Careers site, which includes a link to our applicant privacy notice for your review. Our Site also provides links to CataBolt Swap affiliates' sites, including their careers sites, apps and services, as well as those of third-parties that may be operated by companies not affiliated with CataBolt Swap. Our affiliates have their own privacy notices or policies, which we strongly suggest you review. Third-party sites may carry advertisements or offer content, functionality, newsletters or applications developed and maintained by those unaffiliated third-party companies. We are not responsible for the privacy practices of any non-CataBolt Swap sites, apps or services.
9. CHANGES TO OUR PRIVACY NOTICE
From time to time, we may change our Privacy Notice to reflect changes to our privacy practices and our Site. If we modify the Privacy Notice, we will update the "Last Modified Date" and the changes will be effective as of the date we post such Notice. For material changes, we will notify you by posting a prominent notice on our Site indicating at the top of the Privacy Notice when it was most recently updated and/or seek your consent as may be required.
COOKIE NOTICE
Like many companies, we and our service providers and third-party partners, including vendors, use cookies, web beacons and other technologies on our website ("Site") to collect information that helps us enhance your experience and our Site. As described in more detail below, the cookies and other similar technologies (collectively "cookies") that we use allow our Site to function, and help us to understand how to better tailor the Site to your interests.
WHAT ARE COOKIES?
A "cookie" is a small text file that is placed on a visitor's computer or other Internet-connected device to uniquely identify it or to store information in the browser. A "web beacon" links web pages to servers and may be used to transmit information collected through cookies back to a web server.
COOKIES AND OTHER SIMILAR TECHNOLOGIES WE USE
First-Party v. Third-Party Cookies. First-party cookies are ones that we place (or have a service provider place for us), which enable you to use the Site and its features and allow us to perform certain internal analytics activities. Third-party cookies are placed by certain third parties when you visit the Site. These third-party cookies enable certain functionalities to be provided on the Site. These third parties may collect and use this information pursuant to their own privacy policies.
Below we list the different types of first and third-party cookies and other similar technologies we may use on the Site:
Strictly Necessary and Functionality Cookies and Similar Technologies. Strictly necessary cookies and similar technologies are essential to the Site in order make our Site work correctly. You may block placement of these cookies through your browser settings, but without them, the performance of the Site may be affected and you may not be able to take full advantage of our services and features. These cookies may be used to assist in fraud prevention, security, and to enable purchasing capabilities.
If you access the Site using a mobile, tablet or other internet enabled device, functionality cookies and similar technologies may collect a unique identifier assigned to a device ("UDID"), geolocation data or other traffic information for that device. These features help us improve your experience with the Site. For example, functionality cookies help us improve your visit to the Site by determining the appropriate device location during a session or storing language settings.
Analytics Cookies and Similar Technologies. We and our service providers use analytics cookies and similar technologies to collect information about your use of the Site to help create reports and statistics on the performance of the Site, which enable us to improve the way they work. Analytics cookies and similar technologies collect information such as your IP address, type of device, operating system, referring URLs, country information data and time of page visits, and pages visited. This information allows us to identify overall patterns of usage on the website, and help us record any difficulties you have with the Site.
HOW WE USE INFORMATION WE COLLECT FROM COOKIES AND SIMILAR TECHNOLOGIES
We use the information we collect through automated means to allow you access to our Site and for the following general purposes:
Protect our Networks: Cookies and similar technologies help us identify and prevent threats to our Site. They are necessary to protect your information and our business from outside threats.
Allow you to Access our Site: Cookies and similar technologies permit your connection to our Site: our servers receive and record information about your computer, device, and browser, including potentially your IP address, browser type, other software or hardware information, and your geographic location.
Access Usage of Site: We use information about your usage of our Site, such as pages you have visited and search queries you have run, to assess how our Site is used.
In addition, third parties that support our Site by providing other services, such as allowing tracking aggregate service usage, may also use cookies and other technologies to collect information relevant to the provision of those services. For more information on how third parties use cookies and similar technologies on our Site, please see the section below on How Third Parties Use Information from Cookies and Similar Technologies on our Site.
We do not "sell" your personal information to third parties. We will share, however, any or all of the personal information collected from and about you over the past twelve (12) months as discussed above with our data analytics providers for various business purposes.
More details on the categories of personal information we may disclose for a business purpose are set forth in the Information We Collect and Obtain and Information We Share sections of our Privacy Notice.
California Consumer Privacy Rights and Choices
California Consumers may have certain rights in connection with the personal information we collect about you, many of which are subject to exceptions under applicable law:
The right to access and disclosure. You may have the right to request, twice during a twelve month period, the following information about the personal information we have collected about you during the past 12 months:
the categories and specific pieces of personal information we have collected about you;
the categories of sources from which we collected the personal information;
the business or commercial purpose for which we collected or sold the personal information;
the categories of third parties with whom we shared the personal information; and
the categories of personal information that we sold or disclosed for a business purpose, and the categories of third parties to whom we sold or disclosed that information for a business purpose.
The right to deletion. You may have the right to request that we delete the personal information we have collected from you. Certain information may be exempt from such requests under applicable law. We need certain types of information so that we can provide our Services to you. If you ask us to delete it, you may no longer be able to access or use our Services.
How to exercise your access and deletion rights. California residents may exercise their California privacy rights by submitting your request here or by sending an email to nc-privacypolicy@newscorp.com, indicating "CA Privacy Rights" in the subject field of your email. To the extent permitted by applicable law, we may charge a reasonable fee to comply with your request.
For security purposes, we will verify your identity – in part by requesting certain information from you — when you request to exercise your California privacy rights. For instance, you may need to provide your name and email address. To request that we provide you with the specific pieces of personal information we have from you or to delete personal information we have collected from you, we may also need to ask you for additional information to verify your identity.
Once we have verified your identity (and your agent, as applicable), we will respond to your request as appropriate:
Where you have requested the categories of personal information that we have collected about you, we will provide such list in a written email to the email address you provide.
Where you have requested specific pieces of personal information, we will provide the information you have requested, except where not permitted under applicable law or otherwise exempted by the CCPA. For instance, we may not disclose government ID or financial account number as such disclosure may create an unreasonable risk to your personal information, your account with us, or our business systems.
Where you have requested that we delete personal information that we have collected from you, we will delete, deidentify, or aggregate, as appropriate, any information about you that is not necessary for the purposes indicated above. Certain information may be exempt from such requests under applicable law.
If we are unable to complete your requests fully for any of the reasons above, we will provide you additional information about the reasons that we could not comply with your request.
The right to nondiscrimination. We will not deny, charge different prices for, or provide a different level of quality of goods or services if you choose to exercise these rights.
Authorized Agents. You may also designate an agent to make requests to exercise your rights under CCPA as described above. We will take steps both to verify the identity of the person seeking to exercise their rights as listed above, and to verify that your agent has been authorized to make a request on your behalf through providing us with a signed written authorization or a copy of a power of attorney.
FOR UNITED KINGDOM AND EUROPEAN UNION/EEA USERS
The UK Data Protection Act of 2018 (DPA 2018) and the EU General Data Protection Regulation (GDPR) provide certain rights regarding the processing of personal data of EU/EEA/UK data subjects. This section of the Privacy Notice applies if you are in the United Kingdom or a country that is a Member of the European Union or EEA, and supplements the information in the Privacy Notice.
CataBolt Swap oration is the data controller for the processing of your personal data, as defined under the DPA 2018 and the GDPR, collected by the Company from visitors to the www.newscorp.com site (the "Site").
LEGAL BASIS FOR DATA PROCESSING
We collect and process your personal data for the purposes set out in the Privacy Notice. Our legal basis to process personal data includes processing that is: (1) necessary to comply with legal requirements (for example, where we have a legal or regulatory obligation or to defend claims); and/or (2) necessary for our legitimate interests (for example, to improve our Site).
UK AND EU/EEA DATA SUBJECT RIGHTS
Where we process your personal data, you have a number of rights over how the data is processed and can exercise these rights at any point in time. Below is an overview of these rights, many of which are subject to exceptions under applicable law. You can exercise these rights by clicking here or emailing nc-privacypolicy@newscorp.com, and indicating "GDPR Request" or "UK DPA Request" in the subject line.
The right to access and rectification. You have the right to access, correct and update your personal data at any time.
The right to object to or restrict processing. Under certain circumstances, you have the right to object to or restrict our processing of your personal data. For example, where we process personal data based on our legitimate interests, you may object to this. We will need to carefully consider your request, as there may be circumstances which require us, or allow us, to continue processing your data. However, you have an absolute right to object to our processing of your personal data for direct marketing purposes, and no exception applies to such a request.
The right to lodge a complaint with a Supervisory Authority. You have the right to lodge a complaint directly with the relevant Supervisory Authority about how we process your personal data.
The right to erasure. Under certain circumstances, you have the right to request that we delete your data. If you wish to delete the personal data we hold about you, please let us know and we will take reasonable steps to respond to your request in accordance with legal requirements.
The right to data portability. With respect to the personal data you have provided to us, in addition to the general right of access described above, you may have, subject to certain exceptions, rights to (i) receive a copy of it in a structured, commonly used and machine-readable format, (ii) transmit the data to another data controller, and (iii) depending on the circumstances, have us perform that transmission.
RETENTION OF PERSONAL DATA
We will keep your personal data for as long as we need it to fulfull the purposes for which the personal data was collected, or while there is a legitimate reason for doing so, and as otherwise required or permitted by applicable law, such as in relation to our record retention obligations.
INTERNATIONAL DATA TRANSFERS
Personal data of our UK or EEA users may be transferred outside the UK or EEA to countries that may not have data protection rules that require the same level of protection, but we will make sure that there are appropriate mechanisms and controls in place to protect your data. This may include data transfer agreements, a copy of which you can obtain by contacting us. We use these data transfer mechanisms – and not consent – as the legal basis for our own transfers of personal data from within the UK or EEA to outside the UK or EEA (even when other aspects of our handling of personal data take place on the basis of consent).
Disclaimer
The information provided on this website does not constitute investment advice, financial advice, trading advice, or any other sort of advice and you should not treat any of the website's content as such. The CataBolt Swap team does not recommend that any cryptocurrency should be bought, sold, or held by you. Do conduct your own due diligence and consult your financial advisor before making any investment decisions. By purchasing CataBolt Swap , you agree that you are not purchasing a security or investment and you agree to hold the team harmless and not liable for any losses or taxes you may incur. You also agree that the team is presenting the token "as is" and is not required to provide any support or services. You should have no expectation of any form from CataBolt Swap team. Although CataBolt Swap is a community-driven Deflationary and Reflection DeFi token for experimental reasons and not a registered digital currency, the team strongly recommends that citizens in areas with government bans on Crypto do not purchase it because the team cannot ensure compliance with your territories regulations. Always make sure that you are in compliance with your local laws and regulations before you make any purchase.
Risk Disclosure:
Please note there are always risks associated with smart contracts. Please use it at your own risk. CataBolt Swap Token is not a registered broker, analyst, or investment advisor. Everything that we provide on this site is purely for guidance, informational and educational purposes. All information contained herein should be independently verified and confirmed. We do not accept any liability for any loss or damage whatsoever caused in reliance upon such information or services. Please be aware of the risks involved with any trading done in any financial market. Do not trade with money that you cannot afford to lose. When in doubt, you should consult a qualified financial advisor before making any investment decisions.
Terms & Conditions
Terms of Service
Thank you for visiting Catabolt Swap. This Terms of Service Agreement (the "Agreement") between you and CataBolt Swap, LLC (the "Company") is a legally binding contract that governs your use of the Site and access to the services therein. Please note that if you register as a member of any of the Sites (a "Member"), you will additionally be bound by the Company's Member Agreement, which may be found on the appropriate registration page. As used in this agreement, "person" means any individual person, entity, business organization, or governmental agency.The Company reserves the right to change, modify, or update this Agreement at any time by replacing this document on the Site. You agree to be bound by the most recent version of this Agreement as available on the Site.
Use of Site
(a) The Company requires that you register as a Member to enjoy the full benefits of the Sites. You may need to register individually on each Site for access. By registering as a Member or accessing any Site in any way, you represent and warrant that:
(i) you are 18 years or older;
(ii) the Site and its services are permitted in your jurisdiction;
(iii) you have the capacity to enter into legally binding contracts
(iv) all information that you submit to the Site in any way, including Member registration information, is and will remain accurate, complete, and truthful; and
(v) you will not use the Site to (1) harass, intimidate, defame, or harm on other person; (2) promote commercial interests other than those approved by the Company; (3) scrape, crawl, index, harvest, decompile, or reverse engineer any portion of the Site; (4) use the information contained on the Site to compete with the Company in any way; (5) circumvent the security measures of the Site; (6) violate the intellectual property or other rights of any person, or (7) violate any law, regulation, or contract to which you are a party. In addition, you will not assist any other person in performing any of the foregoing.
(c) By registering as a Member of the CataBolt Swap.com Site, you agree to pay the one-time lifetime membership fee as indicated on the checkout page of the registration form. You agree that such fee is only refundable in the first 4 Months of the life time membership. You agree that, despite payment of the fee, your access to the Sites and your Member Account may be suspended, without any refund, credit, or offset, pursuant to Section 1(b) of this Agreement.
(b) The Company reserves the right to terminate your access to any Site, including your Member Account, at any time for violating any provision of this Agreement or the Company's Member Agreement, incorporated herein by reference.

Purchasers
(a) Certain Sites may allow you to make purchases. By making any purchase on any Site, you agree that the Company may charge your credit card or other submitted payment information for the price listed on the Site for the product or service you select.
(b) Prices and availability are subject to change with or without notice.
(c) The Company has a 30-day refund policy for purchases on cataboltswap.io. For Membership, the Company has a 4-month money back guarantee. Any payments paid within that 4 month period will be returned upon cancellation of Membership if the Member requests to cancel within that time period.

Intellectual Property
(a) The Sites, and all content available on the Sites, including (but not limited) to, content, text, photographs, videos, software, images, audio, code, and algorithms (collectively, the "Content"), are copyrighted under U.S. copyright and other laws by the Company or its licensors. The names and logos used in connection therewith are trademarks of the Company. In addition, certain elements of the Content are protected by U.S. patents or patents pending. You will not copy, share, transform, sell, license, or otherwise distribute any of the Content or any derivatives thereof without the express written permission of the Company. You acknowledge that the Company has in no way licensed the Content to you for your own use.
(b) You agree not to use any of the Sites to transmit, share, or post anything which may be in violation of the intellectual property rights of any other person. You represent and warrant that you are the owner of all information you transmit to the Sites.

Disclaimers
(a) THE COMPANY PROVIDES THE SITES AND ALL OF THE COMPANY'S SERVICES FREE FROM ANY AND ALL GUARANTEES, REPRESENTATIONS, OR WARRANTIES, EXPRESS OR IMPLIED, INCLUDING (WITHOUT LIMITATION), WARRANTIES FITNESS FOR ANY PURPOSE, MERCHANT ABILITY, COMPATIBILITY, SECURITY, ACCURACY, OR USEFULNESS. THE COMPANY DOES NOT WARRANT THAT THIS SERVICE WILL BE UNINTERRUPTED OR ERROR-FREE, AND THERE MAY BE DELAYS, OMISSIONS, INTERRUPTIONS AND INACCURACIES IN THE INFORMATION OR OTHER MATERIALS THAT MAY BE AVAILABLE.
(b) THIS SITES AND ALL OF THE COMPANY'S SERVICES ARE PROVIDED "AS IS," AND "AS AVAILABLE." YOU AGREE THAT YOU MAY USE THE SITES AND RELY ON THE INFORMATION CONTAINED THEREIN SOLELY AT YOUR OWN RISK.
(c) MEMBERS OF THE SITES MAY, AS INDEPENDENT CONTRACTORS, PROVIDE INFORMATION ABOUT THE SITE OR THE COMPANY'S SERVICES. WE MAKE NO REPRESENTATIONS OR WARRANTIES REGARDING ANY INFORMATION PROVIDED BY ANY MEMBERS. YOU AGREE THAT ANY MEMBER MAKING REPRESENTATIONS REGARDING THE SITES OR THE COMPANY DOES NOT HAVE AGENCY TO DO SO AND IS IN NO WAY AUTHORIZED TO MAKE REPRESENTATIONS FOR THE COMPANY.
(d) PURSUANT TO THE MEMBER AGREEMENT, MEMBERS MAY HAVE THE OPPORTUNITY TO GENERATE INCOME THROUGH THEIR RELATIONSHIP WITH THE COMPANY. THE FINANCIAL SUCCESS OR FAILURE OF ANY MEMBER DEPENDS UPON HIS OR HER INDIVIDUAL EFFORTS. THE COMPANY MAKES ABSOLUTELY NO GUARANTEES OR PROJECTIONS OF ACTUAL OR ANTICIPATED EARNINGS.
(e) IN NO EVENT WILL THE COMPANY OR ITS OWNERS, SHAREHOLDERS, EMPLOYEES, OFFICERS, DIRECTORS, OR AFFILIATES (COLLECTIVELY, "AFFILIATES") BE LIABLE FOR ANY DIRECT, INDIRECT, SPECIAL, INCIDENTAL, OR CONSEQUENTIAL DAMAGES ARISING OUT OF OR IN CONNECTION WITH YOUR USE OF THE SITE OR THE SERVICES OF THE COMPANY.
Account Security
(a) The Security of our Members is very important to the Company. You agree to protect your Member username and password and to keep both confidential at all times. If you believe there has been a breach of your Member account, please contact us immediately. You agree to be solely responsible for all actions undertaken by your Member account.

Indemnity
(a) You agree to indemnify, defend, and hold harmless the Company and its Affiliates from and against any loss, liability, obligation, or claim, made by any third party or other Member due to, or arising out of, your breach or threatened breach of this Agreement, your use of any of the Sites, the Company's services, or your violation of any statute, regulation, ordinance, code, or existing contractual duty. The Company may, in its discretion, assume the exclusive defense and control of any matter otherwise subject to indemnification by you, in which event you will fully cooperate with the Company in connection therewith.

Electronic Disclosure
(a) You agree to receive all communications and documents from the Company, including this Agreement, the Member Agreement, and all other notices, agreements, disclosures, or other information, from the Company electronically. The Company may provide all such communications and documents either by posting them on the Sites (as applicable) or by transmitting them to the email address you have on record with the Company. If your email address or other contact information changes, you agree to contact us immediately to provide updated and accurate information.

Miscellaneous
(a) This Agreement shall be governed exclusively by the law of the state of Arizona, without regard for any conflict of laws provisions. Any dispute arising under, or related to, this Agreement or use of the Sites or the Company's services shall be brought only in the state or federal courts of Maricopa County, Arizona.
(b) This Agreement, coupled with the Member Agreement and the Privacy Policy, comprises the full, final, and complete agreement between you and the Company regarding the use of the Sites and the services of the Company.
(c) If any provision of this Agreement is held invalid, the remainder of this Agreement shall continue in full force and effect to the maximum extent possible
(d) Any delay or failure of the Company to exercise or enforce any right or provision of this Agreement shall not be deemed an acquiescence or waiver of rights.
(e) You may contact the Company with any inquiries by filling out the support form on any site, live chat or by calling 928-466-4141 or 855-585-2345.